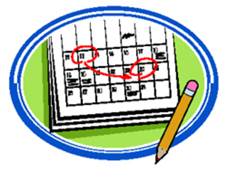 Calendar of Events 
ONLINE (ZOOM) MEETINGS UNTIL FURTHER NOTICE
Baker Branch AAUW Program Calendar 2020-2
Board meetings will be on the first Monday of the month at 6:30 p.m.  ALL members are welcome to attend and input. Most decisions are made at board meetings.
Regular monthly meetings will be at 6:30 p.m. on the second Monday evening of the months September, November, March, May  with the possible exception of  the March meeting. More information to come. We are "playing it by ear" because of the COVID-19 concerns.
September: In Your Backyard (tentative)
November: Lucy Hutchens will talk to us about her visit to the Tucson Arizona Nogales border area.
Women's Celebration: TBA